UX design and the design thinking process
User experience (UX) in the design thinking process is the hear of Agile software product development. Design teams approach the problem solving process with empathy for the user experience, then define the problem, follow that with the product ideation phase, produce the prototype, and conclude the cycle with final testing and approval. Sometimes, user testing points to a need for changes or to meet unforeseen challenges. The team may then return to previous stages of product design in order to reframe the problem and rework the process until the goal is met.
The Agile design thinking process is at once open to change and fundamentally rigorous. Using principles of this process in brainstorming sessions, the design team can coax fresh insights from existing data. Because continual changes to business tools and practice require innovative problem solving techniques, defining the scope of a complex problem is the design team's first step.
Those wicked problems
Wicked problems include ambiguous or unknown factors that have no easy or obvious solution outside a creative design thinking approach. Wicked, indeed.
With an eye toward iteration and outside-the-box design thinking, the Agile team uses UX design tools to address these poorly-defined or perhaps unknown problems. The team works to frame (or reframe) these wicked problems in ways most responsive to human beings with human needs. This design process follows the path of — and it bears repeating — human empathy, clear definition of the problem, ideation, prototyping, and testing.
Agile is iterative, not linear
Agile design thinking is an iterative, not a linear process. The difference is worth defining: Iterative stages of development may proceed outside of the expected sequence, work in parallel with other stages, or they may be repeated, as necessary. A linear process, on the other hand, works a problem through steps defined at the outset, with no input or changes made or suggested by stakeholders or end users before product completion.
Able to empathize with and understand the needs of stakeholders and end users, with a clear problem statement in hand, the development team is ready to look at potential solutions by using innovative problem solving techniques.
The ideation phase, one step in design process methodology, is a core design thinking principle that deserves some special attention. The work of ideation is to articulate as many ideas and potential solutions as possible. There are no judgments in the ideation process, no right or wrong — just as many solutions as possible from the design team, consultants, and all stakeholders.
Moving from the empathy and problem definition stages, crafted personas are useful development models and effective tools for the ideation stage. Personas enable the design team to keep product development human-centered as they focus on framing their most innovative solutions.
The final phase of prototype testing in the iterative process may bring to light an unforeseen problem and return the team to previous development stages. Even in the later development stages a fresh look at product design and performance can guide team members toward the best product performance and user experience.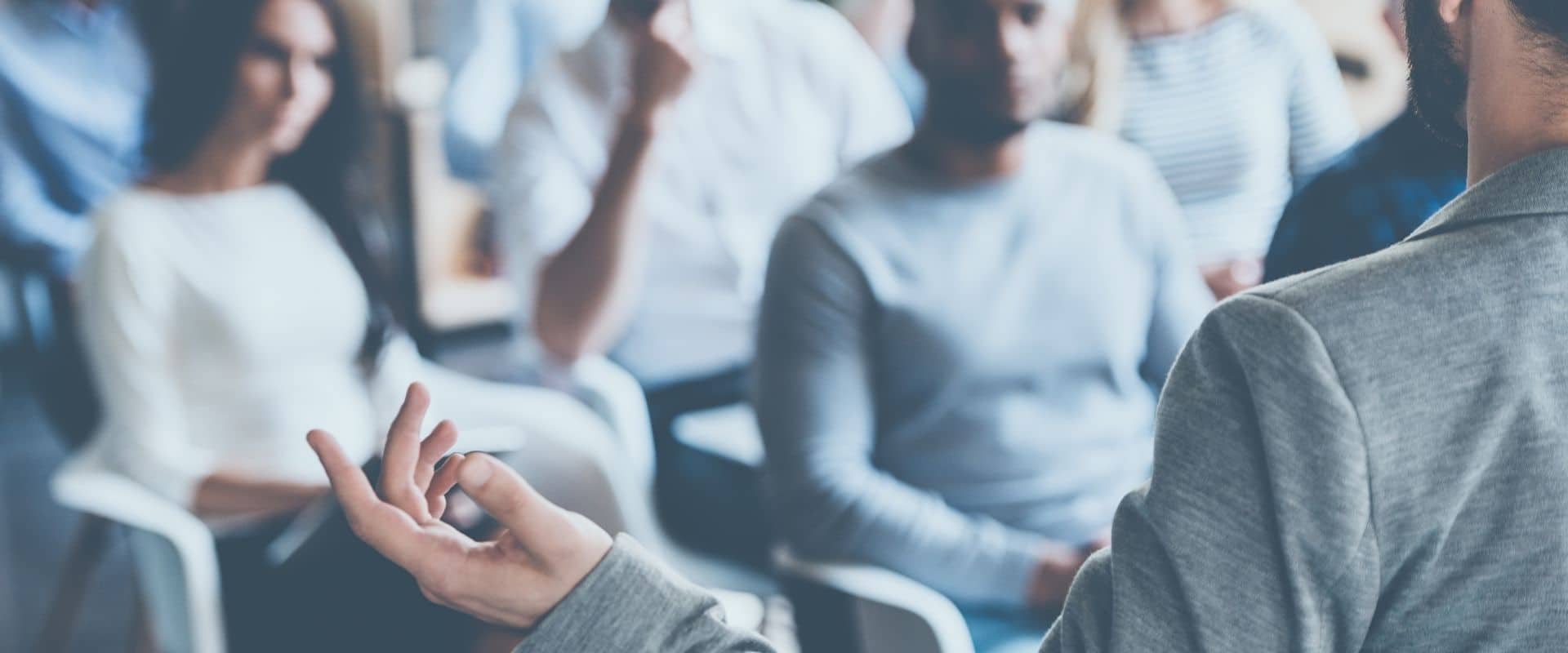 Both organized and fluid, the iterative Agile design process is rooted in four principles of design thinking. These principles help strengthen the work of both onsite teams and digital consultancy firms from the very start of the design process:
Principles of design thinking
The Hasso-Plattner-Institute of Design at Stanford University has codified for design teams four principles to help organize and encourage the most responsive iterative process. Learn more about the 5 key stages to design thinking.
The human rule: All activity is social in nature — and good user research helps separate customer experience needs from the noise. Complex problems clearly articulated lead to responsive, creative solutions.
The ambiguity rule: Ambiguity is inevitable, so brainstorming can only increase the capacity of your team to use their skills during the entire process from original problem statement to testable prototype.
All design is redesign: Amidst changes in tech and society, basic human needs (user needs) remain constant and integral at every stage of the innovation process.
The tangibility rule: Prototypes make possible solutions tangible and easy for testers and real-world end users to understand and evaluate.
The problem solver's point of view
Creative solutions to defined problems emerge out of the ideation sessions. All potential solutions engage smart and committed teams of UX design thinkers — the problem solvers.
As part of the UX design process real users test the final iteration of a new product — or the reframing of an existing product — to determine how well it implements or enhances business and programming needs.
In our tech-platformed world these final iterations of product design are most effectively evaluated in user testing sessions. Here, you'll observe how target users interact with your prototype and what they have to say about it.
The success of both startup entrepreneurs and established enterprises depends upon how well their product meets end user needs, and how well their product eases and enriches the customer experience.
The tools that support creative problem solving are neither magical nor entirely intuitive, but they can all be learned and applied. Potential solutions to issues of product redesign and new product development may be most successfully organized by UX design thinkers in an Agile plan.
With innovative techniques and minimal disruption the Leadership Tribe will help clients design and set in motion their business transformation journey from start to finish. Learn more about digital transformation such as Agile Training & Scrum Training with online courses from Leadership Tribe today.
We also take a look at Why Design Thinking is Important here.