Careers
Work to become, not to acquire.
Careers at Leadership Tribe
Leadership Tribe is a global provider of consulting, training, and coaching services specialising to drive strategic initiatives, implementing transformational changes and exceed their goals.
We are a tribe of professionals who take pride in training and upskilling people with our cutting-edge courses through experiential learning and practising; inspiring them to discover and utilise their potentials to the fullest; working with our clients to tackle challenges, optimise solutions and build resilience by adopting the agile approach; and enabling and empowering them to outperform and thrive in their specialist areas and grow with us as a tribe.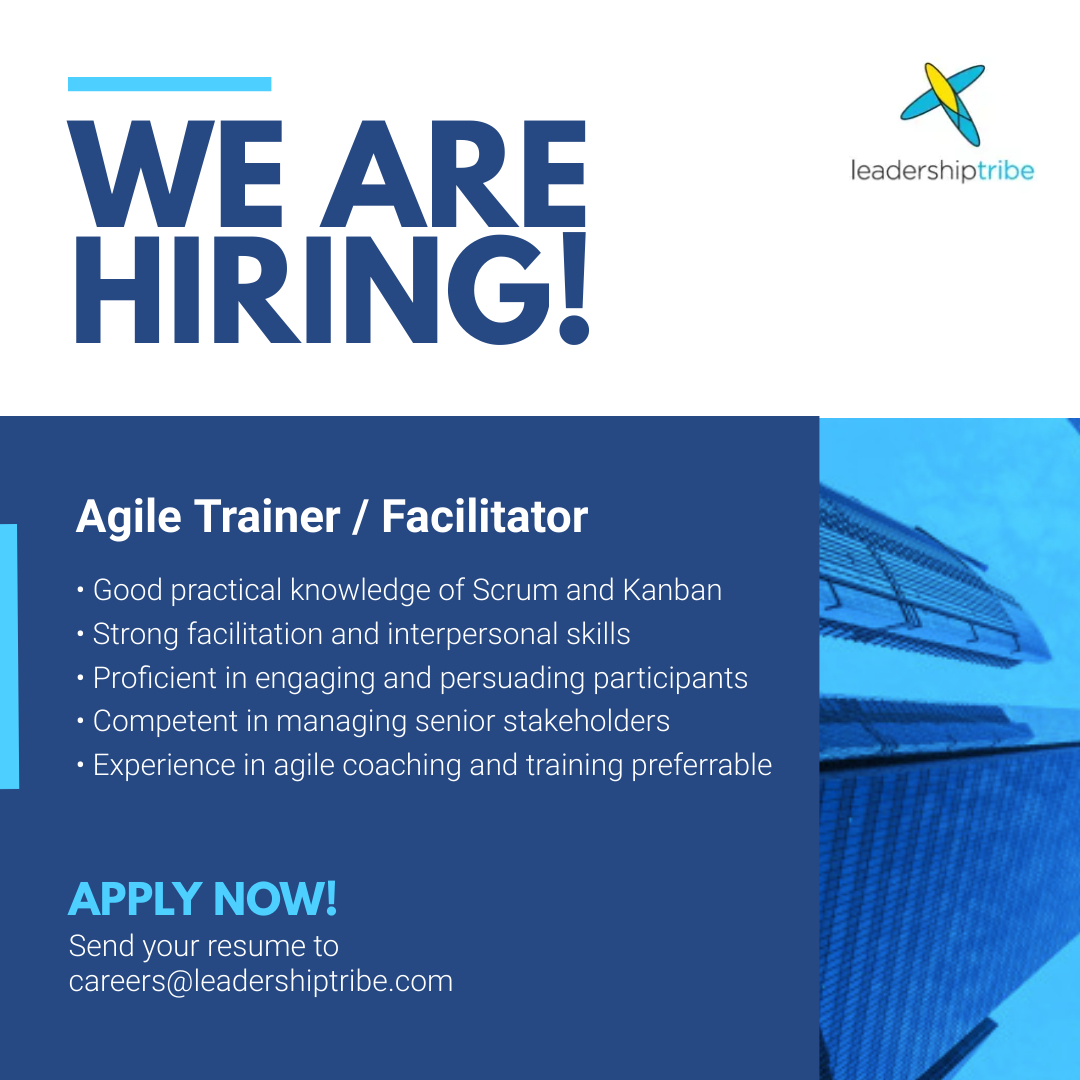 Careers at Leadership Tribe
Our world-class professionals are amongst the best in the field with extensive experience and a proven track record of delivering performance improvements and transformational changes. We encourage our team to continuously develop themselves, provide them opportunities to shadow experienced staff, cross-train and rotate roles. Everyone who joins us can take advantage of the training we offer to support their own career development.
Our service excellence is underpinned by our passion and intact professionalism to help our clients to succeed, as well as our values of integrity, credibility, positivity, commitment and dedication. We are looking for the like-minded individuals who are competent and trustworthy, thrive on thinking on their foot, and more importantly have the right attitude and behaviours that fit our business ethos, to join our team and be part of our journey.
If you are looking for a rewarding career opportunity that you can really grow into and has the right quality and value to help us to grow, we'd love to hear from you! Please send your CV to 
[email protected]
for consideration.
How can Leadership Tribe help you?
Find out how we can help create more value for your team with our agile courses and contact us today.