Scrum Alliance Training
Collaborate in a more efficient way to organise your efforts.
Scrum Alliance Certification
To the uninitiated, Scrum is a framework that allows teams to collaborate in a more efficient way so that they're better able to organise their efforts. Scrum refers to a set of tools, roles and meetings that work in conjunction to help people address complex problems and achieve their production goals.
 In a nutshell, Scrum is an iterative process that allows teams to work together to and pass through the entire development cycle with relative ease. It's also something that allows projects to be delivered on time and at a level that's in line with expectations.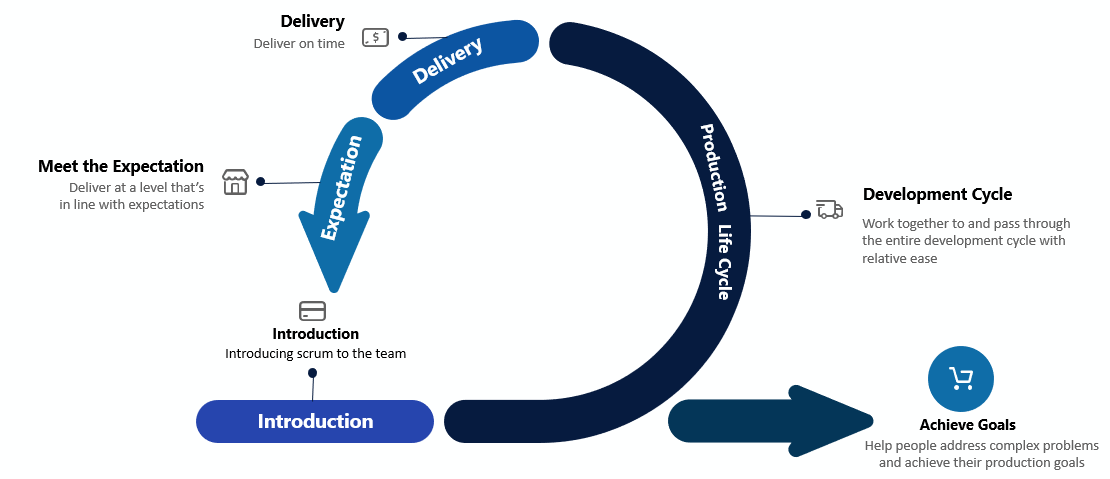 Scrum May Seem Easy from the Outside
When viewed from an external perspective, the work that goes on with a team that's conversant with Scrum can seem to be easy, however, in real-time, there are lots of challenges that need to be overcome. There's criticism, roadblocks and much, much more, which is exactly what Scrum Alliance CSM certification helps with.
 The Scrum Alliance CSM Certification training offered by Leadership Tribe is something that will provide you with the skills and knowledge you need to be a professional Scrum Master. The primary objective of our training is to explain the basics of the Scrum framework to everybody in attendance.
 Through the training, every aspect of Agile management is covered, which enables the student to implement Scrum to their teams afterwards. The 2-day course provides a complete understanding of the Scrum lifecycle, allowing those who take it to organize an effective Scrum team.
Scrum Alliance Certification for Practical Application
The Scrum Alliance CSM training provided by our team allows the theoretical aspects of Agile to be learnt in a way that can be easily implemented in the real world. You'll get involved in real activities that demonstrate Scrum workflow in action and you'll get a chance to discuss everything with all members of the course.
 You'll also learn how to write sample project user stories and take part in a quiz that delves deeply into Scrum and its Agile concepts. Simply put, you will become a true master in the implementation of Scrum methodology in any project you're involved with.
So, What Does the Scrum Alliance CSM Training Cover?
Over the course of the two days spent with us, you'll get a firm understanding of the principles and practices of Scrum, so that you are able to:
Effectively function as a CSM for your Scrum Team
Successfully deliver a Scrum project
Actively participate as a member of a Scrum Team
Clearly explain & sell the Scrum framework and Agile to key stakeholders
Use and define the entire spectrum of Agile & Scrum Artifacts, such as Spring Backlog, Increment, Product Backlog, Burndown Charts & more
Arrange & facilitate Scrum meetings that include Sprint Planning, Sprint Review, Release Planning, Spring Retrospective & Daily Scrum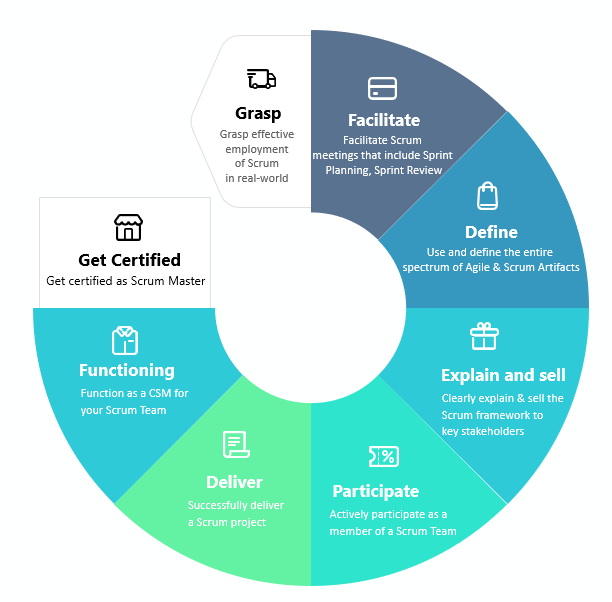 Grasp effective employment of Scrum in real-world in scenarios that involve remote 3rd party supplier relationships, fixed-price contracts and remote Scrum team
In addition to all this, you'll be able to help your organisation or team to move to a leaner and more agile way of operating using Scrum. In doing so, you'll also get to understand how to combine Agile and Lean processes with Scrum, such as eXtreme Programming, Agile Project Management and Kanban.
Scrum Alliance CSM Training for a Better Way of Working
So, if you like to enjoy the benefits of Scrum within an Agile framework, we recommend joining us for one of our 2-day Scrum Alliance CSM certification course. You can find out exactly how to book yours by looking through the links below, where you'll also find everything you need to know about the work we do at Leadership Tribe.
We look forward to helping you make a big difference to your organisation's work processes for a more successful future.
Some of the Wonderful Organisations We Work With