100% Online, Interactive Classes
ICAgile Agile Fundamentals (ICP)
ICAgile Certified Professionals – Authorized Instructors
Live Classes with UK Based Trainers
Delivered via Studio Quality Audio & Video Equipment
Pre- & Post-course Downloadable Materials
Regular Breakout Rooms to Practice as you Learn
36 Hours of Learning Delivered over Eight Days
Class Timings: 1:30 pm – 6:30 pm BST
Lifetime Membership to the Leadership Tribe Alumni Network and Community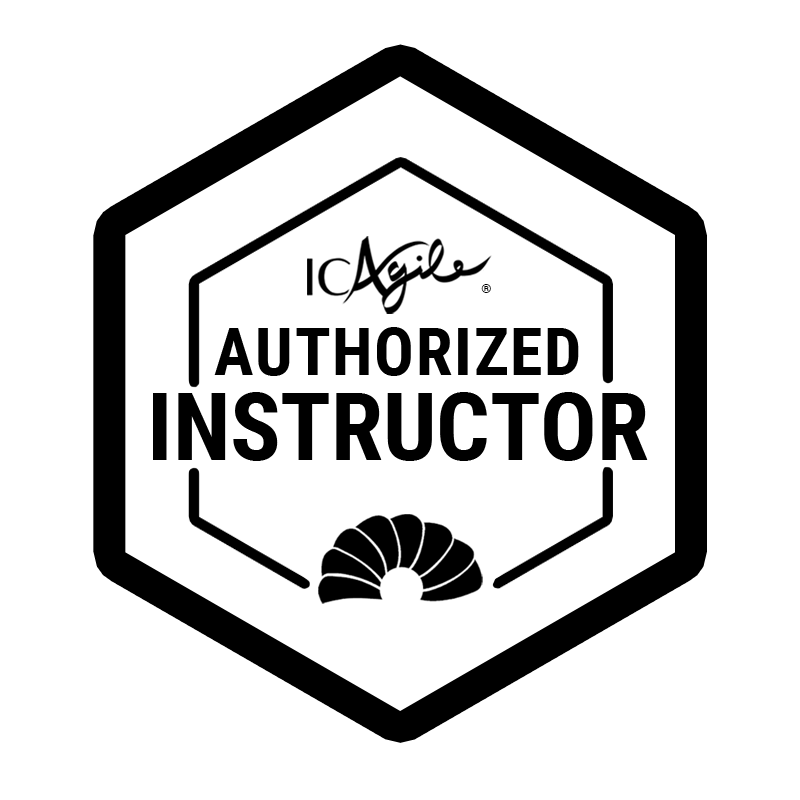 Officially Accredited Instructor
Our Virtual classes are broadcasted live by an ICAgile accredited course instructor.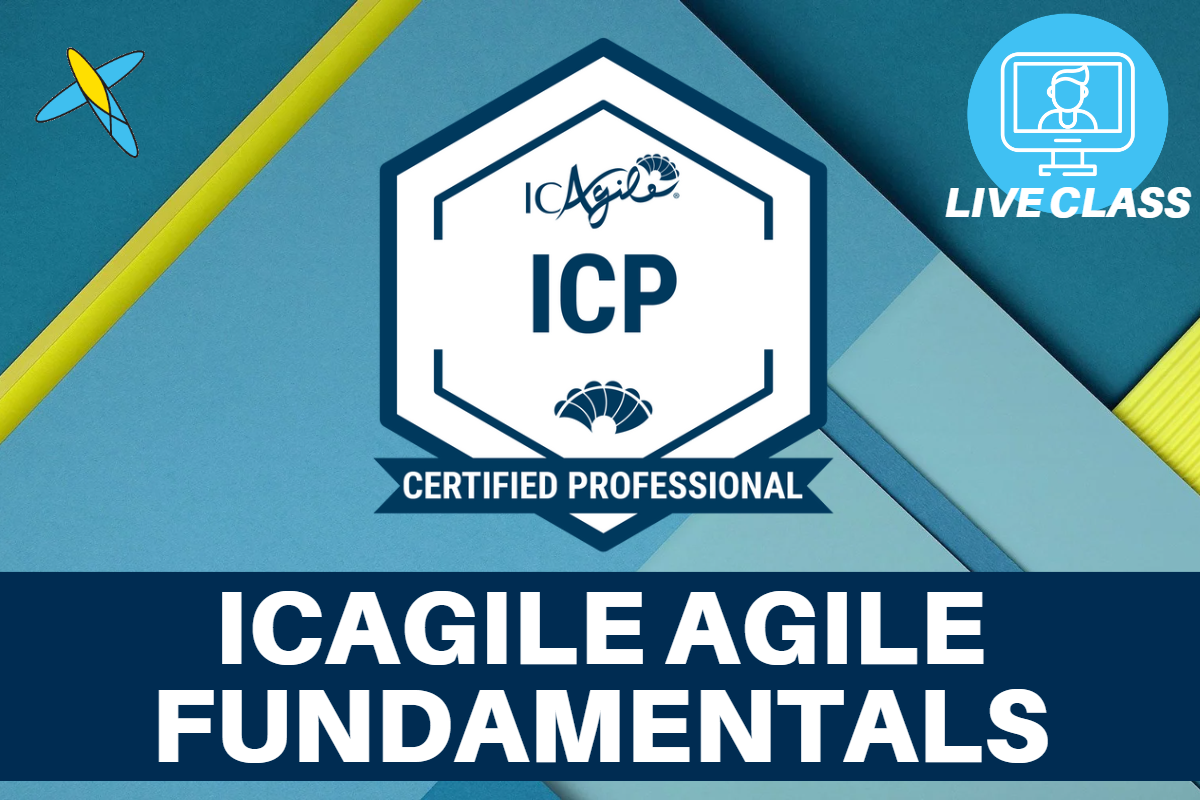 About the Course
Our ICAgile-accredited Agile Fundamentals course(ICP) virtual agile training classes are interactive and engaging, offering flexibility and convenience. A key part of this course is helping our learners to develop an agile mindset, building on agile methodology and important agile principles developed in previous learning. This focus on mindset is essential, before examining agile frameworks like scrum meetings.
Our experienced Agile Coaches have helped their learners to boost product development and quality, accelerate time-to-market, deliver business value for stakeholders and clients, empower team members and evolve with market changes. Their professional development credentials speak for themselves.
Course Conduct and Schedule
The Agile Fundamentals certification training is delivered over 8 sessions (4 hours per session), as per the ICAgile guidance and advice. This allows participants time to process their agile training, reflect on the agile journey, practice the new learning and raise questions. We find this way of agile training helps to maximise the learning outcome and agile certification success.
What You Will Learn?
Origins of Agile
Agile Manifesto
Agile Beyond Software Development
Understanding the Agile Mindset
Agile development in Context (As a Journey)
Physical Work Environments
Shifts in Roles (agile transformation)
Incremental Development and continuous improvement
Value stream based work
Work-in-Progress (WIP) including any product backlog
Continuous improvement and Integration
Cost & Benefit of Frequent Delivery (business value)
User Involvement
User stories and feedback
Shareable Certificate
You'll gain ICP certification and will earn an Agile Fundamentals course(ICP)certificate upon completion.
100% online courses
Live, interactive classes and self-paced training program for learners.
Beginner Level
There are no conditional prerequisites for this ICAgile certification training program. It's suitable for all team members who want a better understanding of agile approaches and agile practices regardless of their role in the product development process – software engineering, devops, business analysts, product managers, product owners or marketeers.
36 hours to complete
4 hours per day over 8 days
Skills You Will Gain
Establishing the Agile Mindset
Developing Soft Skills
Understanding Communication Barriers
Sharing Knowledge
Collaboration Techniques including scrum framework
Techniques for Shared Understanding
Retaining Quality
Defining the Customer (case studies)
Planning and roadmaps
Estimation
Process Adaptation and continuous improvement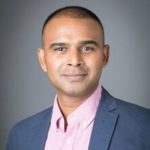 Krishna Chodipilli
Lead Trainer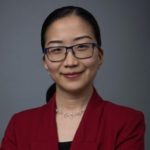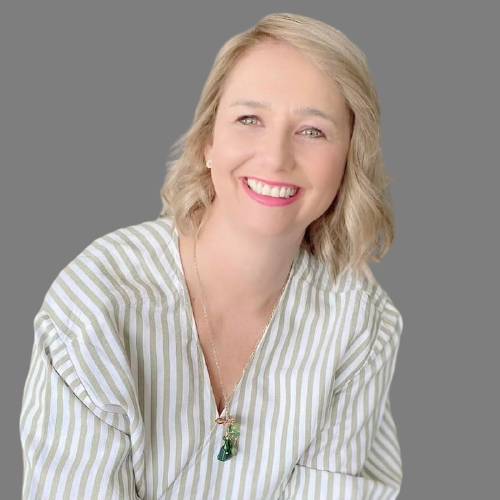 Lindi Kritzinger
Lead Trainer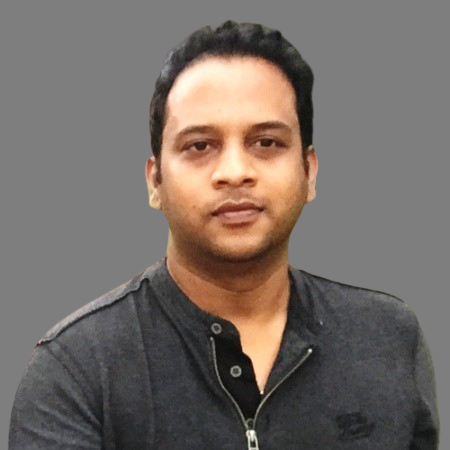 Dharani Chavvakula
Lead Trainer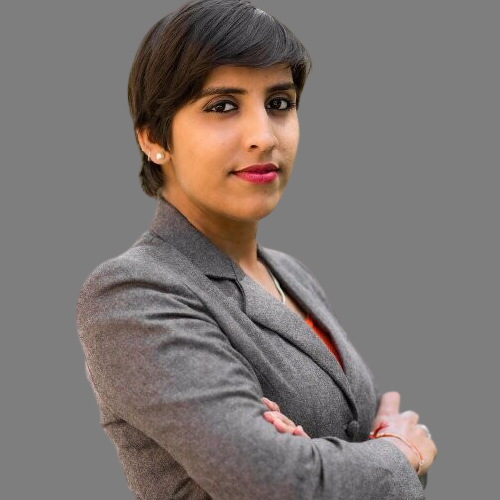 Aarti Bhatt
Co-Facilitator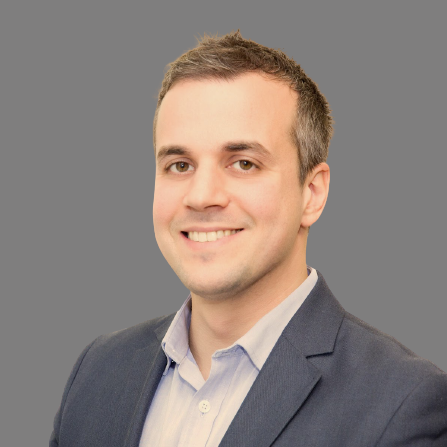 Has Housein
Co-Facilitator
Agile Fundamentals
The ICAgile ICP Qualification is your first step in your learning journey towards being an ICP Agile Team Facilitator and Agile Coach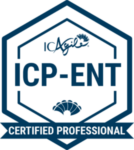 Agile Fundamentals (ICP)
4  Days – 4 hours/day
The Agile Fundamentals (ICP) virtual class offers participants the flexibility and convenience to join the highly-immersive learning experience from anywhere in the world. The course is the perfect starting point in your the agile development roadmap. You can follow on from this course with the Agile Team Facilitation course and Agile Coaching course.
In the Agile Fundamentals you will learn from our experienced agile coaches the origins of agile, the agile manifesto and mindset. See how this is applied in real-world situations, from project start to finish.
Happy Customers Worldwide
Read what a handful of happy customers are saying about their experience of enrollment on agile training courses from agile project management to agile coaching and more. Guy Crump
26 October 2023
Engagement
Engagement. and openness there was always a feeling of inclusion they make you feel like one of there own and always willing to listen
Romy Smith
26 October 2023
Great small classroom experience
Being able to work with other agile coaches and learn from peers from around the world. Daniela
28 September 2023
Great course
I am definitely coming out of this course with a lot more awareness of all that goes into being an Agile coach. This was a fantastic overview with practical exercises, and I would recommend it for someone who is beginning their journey into agile coaching Agile Coach Bootcamp class
I recently attended the Agile Coach Bootcamp class with Krishna as the trainer. What I mostly enjoyed is the safe and inclusive atmosphere and how Krishna sees each of us as individuals and gives us the opportunities to learn that we need. I would recommend any Scrum Master, Agile practitioner to join this class to get at most the practical skills in facilitating and coaching. Rakesh Deshpande
28 September 2023
I am happy that I have taken this course
I am happy that I have taken this course. It was an eye opener. I learnt that how a simple approach can do wonders! Best trainer so far. Keep doing this amazing work! This was one of the good sessions I…
This was one of the good sessions I have attended so far. Krishna made it so much fun and made me more confident with regards to the facilitation skills. Thanks Krishna. Rimjhim MATH
21 September 2023
Insightful
The sessions were very insightful and hands-on. The role plays and collaboration using multiple break out rooms taught us many real-life scenarios. I would recommend the ICP-ATF course to learn more about better and effective ways of facilitation. Ravikiran PAGA
1 September 2023
Amazing journey of ENT and CAT
Amazing journey from content to actual implementation and challenges with examples. Totally loved it. Thank you Krishna.. 🙂 Vidya Narayan
1 September 2023
I loved the experience in ENT and CAT…
I loved the experience in ENT and CAT boot camp which has made realize and work on myself with guidance from Krishna and Joe. Such an enriching journey with a ROTI of 10/10. Thank you for being so kind and helping me in this nurturing boot camp. 🙂

Jean Coetzee
31 August 2023
Awesome content and facilitator
Awesome content and facilitator, always on time and great added value 10/10 Krishnas energy was amazing
Krishnas energy was amazing, his skill to engage and make us understand. I enjoyed every bit.
Carina Sinding
25 May 2023
Krishna our facilitator was engaging…
Krishna our facilitator was engaging and excellent in helping us learn without even feeling like we were in a "class" environment. Leadership Tribe content is something I have started using in my every day work and I am excited to try more of the skills. Thank you. Very good course on Product Ownership
The course ran for 16 hours, with roughly 50 minute sessions and a 10 minute break in between. There was a lot of participation, which I think really helps learn the concepts that we talked about in the slides. We discussed things together as the entire group of 12 people, or in smaller groups of 2 to 4 people. The course covered a lot of what I feel like I've already been doing as a PO, but I still learned a lot about doing those things better, and at the same time I've learned a lot of new things (e.g. many different ways to prioritize issues, or to measure value, etc.)
Shubhi Arora
30 March 2023
Great Training Organization
Great Training Organization, where the coaches are not only experienced but very knowledgeable, quite thorough, they are well prepared for course. They have structured the courses pretty well, with great amount of hands on exercises and they do a lot of post course help and support. They equip you a picked up with you of tools to pursue on what you picked up. Great place to learn! Khadija Usman
23 March 2023
Wonderful trainer
Great trainer, very energetic and knowledgeable workshop. What a great experience
Worthwhile every minute!!! Krishna the great teacher
Krishna was just great with his knowledge and what a energy he has. Strongly recommend this class for aspiring Facilitator.
hemant sauparna
23 March 2023
ICP-ATF Training
Connect with fellow facilitators and great training The journey for the ICP-CAT lead me to become a better Enterprise Coach
The journey for the ICP-CAT lead me to think more on enterprise level and how to become an effective coach using the tools. Excellent structure and delivery in a…
Excellent structure and delivery in a friendly and engaging environment. Carlos Puche
15 December 2022
Krishna and Andy are great instructors
Krishna and Andy are great instructors. They ensure the class is informative and engaging with the right balance of theory, breakout discussions and real world examples. I had a great learning experience and highly recommend this course. Alan Hibbert
8 December 2022
Excellently presented course
Excellently presented course, with a very relevant and well prepared curriculum. Absolute recommended! Excellent Training!
I completed the Entrerprise Agility Training 3-day course and I learned a lot! Nes Magayano
23 November 2022
ICAgile - Agility in the Enterprise
Great instructor and great presentation. Fantastic course and highly recommended
This is a Fantastic course and Krishna is an amazing trainer; he keeps the class engaged right off the bat. Well planned content, lots of great takeaways, tools, tips and Aha moments. There are many breakout sessions which gives the student an opportunity to practice a concept immediately. I would highly recommend this course to anyone looking to become an Agile coach or just interested in coaching. Cheers! Very Hands On
Krishna was an amazing teacher/leader/coach. The material is very engaging and there were many opportunities to practice what we were learning. Very enjoyable learning experience. cool tech
17 November 2022
Highly Engaging Content with workshops…
Highly Engaging Content with workshops where you do stuff !! Nice Examples !! HIGHLY RECOMMEND !!! Debjyoti CHAKRAVERTY
17 November 2022
Thank you Krishna for such a deep insight to Agile coaching. It led to a great perspective towards this new domain. Also the interactions which we had in the breakout rooms and getting to know the siblings and to learn so much from them was awesome ! Sivananda Elicherla
17 November 2022
Agile Coach Certification
Agile Coach Certification - Magic repeated as I attended the IC Agile Coach Certification Course by the Leadership Tribe. The course is amazing and I must say lead trainer and coach Krishna's way of delivery is exceptional. I highly recommend this course if you are an agile coach or aspiring to be one. Good training
Brilliant facilitation and great examples. However, I would have liked this session to be more focused on agile coaching and I felt this was more of general coaching or mentoring techniques shared. Overall, I am inspired for my journey! Chris Thomaidis
17 November 2022
Great experience all round!
Great experience all round. Very good content. The trainer was engaging and kept the group energised throughout the course. Would definitely do more courses through Leadership Tribe Nisha CHIKKALLI
17 November 2022
Great place to gain knowledge
Great course to know about importance of agile coaching Likith Raj H S
17 November 2022
It was an effective training by Krishna on ATF and ACC. Very useful. Kristen Dawe
17 November 2022
Great course
Great course, the trainers were amazing, and I really enjoyed the interactive sessions.
Mahesh Jade
10 November 2022
The learning and practicing on the go…
The learning and practicing on the go was a distinguished experience for me, every hour of ATF program went by like a beautiful song with some recommendation/tune noted from it. Thank you Krishna! Sanghamitra VIJAY
10 November 2022
Krishna is an amazing trainer
Krishna is an amazing trainer. Got a lot of insights in his ATF training. Rahul MAJUMDAR
10 November 2022
Had an amazing experience in the ATF…
Had an amazing experience in the ATF training. Krishna is a fabulous trainer. Tessa Wilson
10 November 2022
Great course!
The facilitator of our course was amazing. Really learned a lot in this course and the various topics we covered. Kelly McGaha
20 October 2022
Amazing Course and Team
I took both the ENT and CAT certifications with Leadership Tribe and it has been a fantastic experience. The courses were well facilitated by Ming, and it is clear that she has a wealth of knowledge to share. I appreciate the flexibility to diving deep when there is desire, and to stay high level at other times. Wonderful, wonderful courses! Shey Minoza
4 October 2022
Good training session!
Good presentation, lots of examples/use cases Praveen Kumar Mudagandur
29 September 2022
Awesome Learning Experience with Coach…
Awesome Learning Experience with Coach Krishna. His presentation skills, humor, knowledge are really awesome. Nkem Lash
29 September 2022
The entire session was packed with…
The entire session was packed with valuable information and practical steps on the use of techniques and strategies for effective Agile coaching. The role plays were amazing. Thanks Krishna, you are an awesome coach and facilitator. I really appreciate the authenticity and the safe space you created. Shreyas
29 September 2022
Excellent session
This was a fun session with content that was accurately placed and spread over the 4 days. Sneha V
29 September 2022
Krisha is a great facilitator and a…
Krisha is a great facilitator and a teacher. It was a pleasure to learn from him and looking forward to loearn more. Don't miss it…
It is a must attend class for upcoming leaders, managers, and practitioners. You will be a different person once you are out of the session. Don't miss out the simulation/role plays sessions. Please join them for your next journey Colin Reardon
23 September 2022
Our trainer Krishna was very energetic…
Our trainer Krishna was very energetic and knowledgeable on the the topic ICP-ATF. The exercises were engaging and the role play was fun. Lots of good discussion amongst the group and Krishna provided very useful feedback. Look forward to booking another session.
Being Agile
Met like-minded siblings. Shared information and experiences. Discussed various topics ranging from professional coaching skills / models, understand change management, conflict facilitation and handling organisational impediments. Inspiring and fantastic
Very dynamic course, great students and also fantastic trainers. Definitely I would take with them another class. Our Leader/Coach-Krishner was indeed a…
Our Leader/Coach-Krishner was indeed a servant Leader in delivering his Knowledge and Skills. Very interactive and engaging class with Content/Practical sessions. Energy Packed Session
It was the energy of Krishna that made a lot of difference, it was a joy ride experience!
Frequently Asked Questions (FAQ)
Will I need to complete an exam in order to get the qualifications?
There is no exam portion to the course. You will achieve the learning outcomes through participation in our online sessions which bring a unique mix of classroom-based learning and the opportunity to practice what you've learnt in online breakout rooms with your peers.
All of our accreditation courses will cover the necessary learning objectives needed to qualify for certification.
What skills will I learn upon completion of the course?
By the end of this course, you will be able to demonstrate a good understanding of:
Agile Facilitation Skills
Facilitating Agile Meetings
Coaching Conversation
Mentoring vs. Coaching
Agile Team Characteristics
Team Development Models
Agile Roles and change management
Setting up for High Performance
Team Overcoming Team Dysfunctions
Handling Organisational Impediments
Agile transformation and human change process
Is this course really 100% online? Do I need to attend any classes in person?
This course is completely online, so there's no need to show up to a classroom in person. You can access your lectures, readings and assignments anytime and anywhere via the web or your mobile device.
How does the online training course compare to a real classroom?
Leadership Tribe has invested in studio quality hardware to ensure the best possible audio and visual experience for our attendees.
We've also made great use of the Breakout Rooms feature on Zoom to ensure all attendees will be able to interact with other classmates and their instructor using chat, audio or video.
Edit documents together live, discuss learning objectives and share their questions and thoughts at the click of a button.
It's as close as we can get to a physical classroom without the hassle of travel!
Do you offer a group discount?
Yes! Please email
[email protected]
and we can discuss the options for group facilitation tools and more.  Group Booking discounts apply for purchases of three tickets and above.
Is there a referral scheme?
Leadership Tribe offers a referral scheme to all of our alumni and runs multiple campaigns throughout the year with different referral bonuses available. Please contact us at 
[email protected]
 if you would to see what our current offering is.
Do I get to keep the course materials?
All course materials are for you to keep for your personal use. You will also be given the opportunity to download any course materials for up to 14 days after the course has ended.
I want to attend a Bootcamp but I would like to attend each course in different months, is that possible?
Yes! Please contact
[email protected]
and one of our team will get back to you and discuss your requirements.
What happens if I miss part of the course?
To qualify for your certification Leadership Tribe has to ensure all learning objectives are covered sufficiently and that the attendee has had an opportunity to practice their skills in a safe, observed environment (e.g. breakout room during the course).
It will be down to the individual instructor to decide if enough of the course has been covered to still issue the certification and if not, then you would need to rebook to attend another class if you wish to still be certified.
All decisions on this will be made on a case by case basis so please let us know at [email protected] as soon as possible if you will miss any of the course.
I can no longer attend the course dates I've booked?
We understand that unforeseen circumstances can arise and will always work with you in the first instance to find another suitable course date you can attend.
Failing that, we do offer a refund policy based on the notice given for cancellations. We offer a full refund within 7 days of booking your place on a course, or no closer than 31 days before the start of the course.
Please contact [email protected] for more information and get on the agile coaching track today.